The basis for this list is pretty simple. I'm gonna list my top 5 favourite Manga characters. It doesn't matter if they're good, bad, boy or girl, and no I'm not going to be ranking them on their  "features"…I'm actually gonna rank them based of who I like most.
So without further adieu… here we go.
#5 Koon Aguero Agnis
Though technically not from a manga, Koon is from the manwa Tower of God. He might not look like much, but he's got it where it really counts.
He's kind of the unofficial "sidekick" of the main character Baam, and that's why I like him, though he's not as much of a sidekick as a support role. Imagine Ant-man and Wasp level of "sidekick".
Baam has some crazy prophecy powers and is therefore fairly OP, but Koon manages to keep up with him in all aspects pretty much, despite not being all that special himself.
Yeah he's a member of one of the 10 Great Families, but he decided to run away and do things on his own.
He's also one of the smartest characters in the story, and has a lot of nifty tricks in his repetoire that he uses in some really cool ways.
Also… I forget every so often that Koon is actually male. Some times he looks more feminine than some of the women in the story, and it's like "oh…yeah… he's a dude, cool.
(Also he beat Rachel at one point and thats a big plus in my book because she's the worst)
You'll probably realize pretty quick that most of the people on this list are considered "secondary" characters in their manga/anime. I think it's the same with a lot of people, but at least for me I think that secondary characters are SO MUCH COOLER THAN THE MAIN CHARACTERS.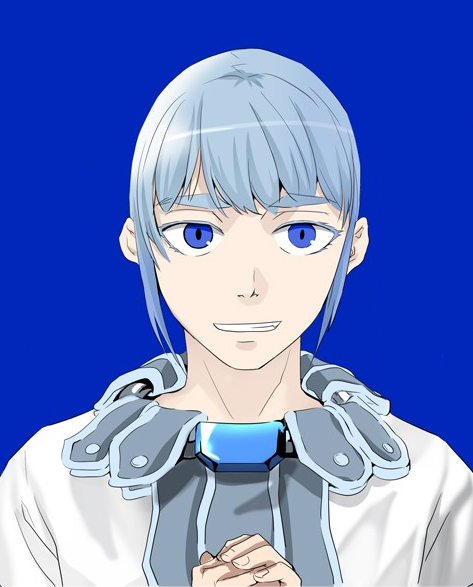 #4 Edward Elric
What's not to love about Ed? He's small, he's feisty, and he's a total bad ass fighting with his metal arm against immortal creatures.
He's one of the best and brightest Alchemists in the world despite being a teenager, and he wears a cloak, which kind of makes anyone look cool.
I also really love the fact that he has two metal limbs. It's a really cool character design, and you don't often see the main character of a manga that's missing some limbs right at the start of the story.
What I really like about Ed though is the fact that he could have used a Philosopher's Stone at any point  to get his arm and leg back, and give Al his whole body back.
I mean they were looking for a Philosopher's Stone for years, and he decided against it because they found out what they were made from sacrificing humans.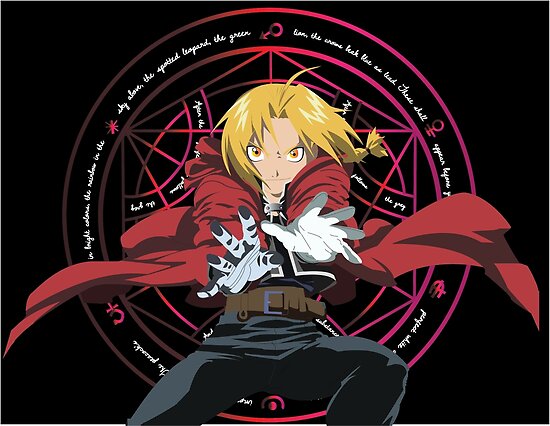 Ed is the one "main" charcter on this list, and would probably be higher up, but numbers 1-3 are just too tough to beat, and I think you'll agree.
#3 Erza Scarlett
Erza is the only female on this list, but is one hell of a bad ass. She is the stronest member of the Fairy Tail Guild (way stronger than Natsu and I don't count Gildarts, let me know if you disagree).
Erza is also wayyyyy cooler than I originally thought she was. There were 2 moments that really solidified Erza in my top 5 characters, and you can probably guess them if you've read Fairy Tail.
The first was in the Grand Magic Games Arc, where she took on all 100 monsters which put Fairy Tail in the lead of the games.
I mean come on, people were thinking of taking on 1 or 2, maybe 5 or 6, but Erza was first up in the event and decided to take on all 100 of the monsters at once, and ended up winning.
The second moment that made Erza an awesome character is when she had her interaction with her mom in the final Arc of the series.
Spoilers if you haven't read the manga yet…
In the final arc we find out that Erza's mom was a dragon slayer. If you've read the whole manga, you find out that Erza is sort of part dragon (confusing but I don't want to gve it away), but knowing this really made Erza's character make sense.
I mean there were countless times where she would go above and beyond physically and magically, but still come out on top, and it all made sense as to how she could do that when we find out she is part dragon, and her mom was also an insanely powerful mage in the Spriggan 12.
#2 Vegeta

VEGETA IS AN ABSOLUTE BEAST.
I could leave it there, but I figured he deserves more than one sentence.
Vegeta is the only villain turned good guy on this list, and as much as I love him, he can't top #1.
There never really was a chance for me to hate Vegeta. I mean yeah he was a bad guy at the start of Dragon Ball Z, and yeah he wasn't really a "good" guy until Cell, but it was his actions against Frieza that really pushed me over the edge into liking him.
I mean Vegeta, who could have beaten Krillen in about a minute, lets Krillin beat the crap out of him just to become stronger after being healed.
Can you imagine how the Saiyan Prince's ego must have been hurt when he had to let some wimpy little human pummel him basically to death, even if it was to get stronger and beat Frieza in the end.
Vegeta is also not the main character, which always puts him one step behind Goku.
It's always Goku who gets to beat up the biggest bad guy of the arc, and it's kind of annoying because it's been the same thing over and over for a while now.
I don't hate Goku either. He's freaking cool too, but Goku gets a power boost from being the main character, and Vegeta is always trying to catch up.
Plus, how awesome does Vegeta look in this form? Right? It's no Ultra Instinct, but I don't think we've seen the last of it yet.
#1 Roronoa Zoro
I don't know if you're really surprised by this. If Zoro isn't in your Top 5 list then I don't know if we can be friends. (Just kidding please don't hate me).
Everything about him is just pure awesomeness, and I'm not just talking about him fighting other people.
Yeah he can kick some major ass, but he's also a major part of why the Straw Hat crew is still together.
There were three things that Zoro has done that turned me into a big fan of his, and I'm pretty sure they are the same reasons that everyone else likes him too.
The first is when Usopp left the crew over the Going Merry dispute. Luffy was willing to let Usopp come back without admitting he was wrong. Zoro would not accept that, and said he would leave his friends behind if they were willing to lose their integrity as a crew, and that he wouldnt't accept Luffy as a Captain if he let others walk all over him.
The second moment was against Kuma.
Kuma came looking for Luffy's head right after they beat Moria. The Strawhats were so beaten and exhausted, and they could barely lift a finger to fight him.
Zoro was willing to give up his life, and probably more so, his promise to become the strongest swordsman in the world in order to let Luffy live and obtain his dream.
Kuma took all the pain out of Luffy, and put it into Zoro, as payment for letting Luffy live.
Not only did Zoro survive this, but he also wouldn't let anybody else know (even though a few found out) because he didn't want anybody pitying him, or thanking him for what he did.
The final, moment is actually two moments put together.
Pretty early on in the manga, Zoro loses to Mihawk, and while near death, he apologizes to Luffy and claims he will never lose again. Luffy laughs it off of course, and knows Zoro will hold himself to that promise.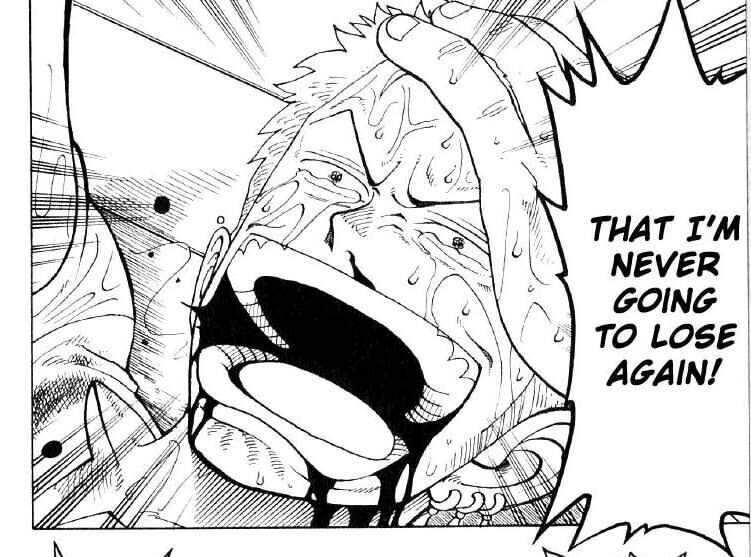 Fast forward a few arcs and the Strawhat Pirates were split up, and each found a place to train themselves for the next two years.
Zoro ends up on an island with Mihawk, and begs Mihawk  (Who Zoro vowed to defeat and take his throne as the strongest swordsman in the world) to train him to become stronger.
That's got to hurt someone's pride. Begging their biggest rival, and the man they want to kill, for help. Zoro swallows his pride and begs Mihawk to train him, so that he can become worthy to serve under the man who is going to be the King of the Pirates.
That's all I've got today for my Top 5 list. I'd love to hear what your Top 5 list would look like. Let me know in the comments.