Title: 2001: A SPace Odyssey
Director: Stanley Kubrick
Rating: ★☆☆☆☆
Hello sci-fi lovers, I hope I don't ruin your day today. Since I reviewed the book of this movie earlier this week, I thought it would make sense to review the movie.
Well…I regret this decision 100%
To sum up this entire review in one sentence, this movie was BORING!
I read the book, very recently, so I know what happens pretty much every minute. I know the story that should appear on screen, I know how exciting it could be.
The problem is that there is too much happening, but at the same time, nothing happens.
Shots linger far too long. There's probably half the movie that could be cut out because a shot that should be 10-15 seconds lingers for two minutes. It's not even done for cinematic purpose, no cool acting moments, nothing. They're just boring shots that hang for far too long.
---
The story itself was fine. It followed the book as well as it could, and didn't skip the good stuff.
I think the story in general is lacking. I wanted more of a struggle with HAL, I wanted there to be tension, but there wasn't.
I've found out there are other Space Odyssey books, so maybe there is more depth to the storyline.
The acting wasn't amazing, but I'll allow it because it is more than 50 years old.
---
I tried imagining that the reason the movie is so boring is because it was made so long ago, but I don't think thats the case.
I just think that there wasn't enough of a story to be adapted to a feature length film, and Kubrik wanted to show off the "cool new space movie" to people by prolonging shots.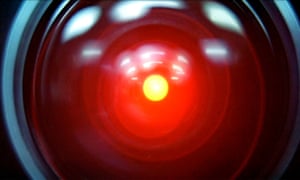 I wish I could have experienced it back in the day, with a fresh perspective, but I don't get that luxury.
Maybe it was the visual marvel I imagine it to be, or maybe not. It's hard to say.
What I can say is that I was disappointed with the movie.
---
What did you think of 2001: A Space Odyssey? Maybe I am just the outlier that hates the movie. Let's talk about it in the comments or on the social media the kids love these days.
Goodreads | Facebook | Twitter | Instagram