Hello dear readers, I hope you are as excited about this as I am. I came up with this idea for a blogging award. I want it to get readers excited about doing tags and get them looking for the other three.
I will be posting a tag week by week in order, so if you're looking for the other three, they may not be out yet!
If you want to stay updated with the future tags, make sure to follow me on social media!
Twitter | Instagram | Goodreads | Facebook
---
Water. Earth. Fire. Air. I've heard stories about the old days, a time of peace when the Avatar Blogger kept balance between the Water Critics, Earth Reviewers, Fire Writers, and Air Readers. But that all changed when the Fire Writers attacked.
Only the Avatar Blogger, master of all four blogging elements could stop the ruthless Fire Writers. But when the world needed them the most, they vanished. A hundred years have passed, and the Fire Writers are nearing victory in the war.
Some people believe that the Avatar Blogger was never reborn into the Air Readers, and that the cycle is broken. But I haven't lost hope. I still believe that somehow, the Avatar Blogger will return to save the book world!
How to become the Avatar Blogger:
To become the Avatar Blogger and save the book world from the Fire Writer Lord, the Avatar Blogger must master all four elements.
To master an element, a blogger must be tagged in the four following tags: Book of Water Tag, Book of Earth Tag, Book of Fire Tag, Book of Air Tag.
Once a blogger has posted all four tags to their page, they can message the Order of the White Lotus (@onmybookshelff) on twitter to receive the Avatar Blogger Award. (Not first come first serve. Everyone can get the award!)
Rules of this Tag:
Thank whomever tagged you.
Callback to the creator of the tag: Andrew @ On My Bookshelf.
Answer the 7 questions below.
Help other potential Avatar Bloggers by tagging 3 other bloggers.
Spread the love and read other posts!
---
The young men of the water tribe often give a betrothal necklace to the women they intend to marry.
What is your favorite book couple, or what two characters do you wish could be together?
I think my favourite book couple is Clare and Jaime Fraser. Nothing like love transcending time itself right? We can all hope to love and be loved like that I think.
---
Water tribe members are often recognizable by their blue clothing.
What are some of your beautiful blue book covers?
---
The first water benders learned to bend from watching the moon move the oceans.
Share a book you have with the moon on the cover or in the title.
---
Master water benders can use it fluidly to go from attacking to defending, giving it great diversity.
What genres do you like to read the most, and what is appealing about each of them?
Looking at my recent reads, all I've read for the past while is Fantasy. There are so many reasons why I love fantasy, and if you want to see them, read this post. Otherwise I've been reading some non-fiction lately and it has been really eye opening. I like reading different perspectives than my own.
---
Both the Northern and Southern Water Tribes live close to the spirit portals, meaning they live in harmony with nature.
Share pictures of one location in your country you'd like to inspire the setting of a book.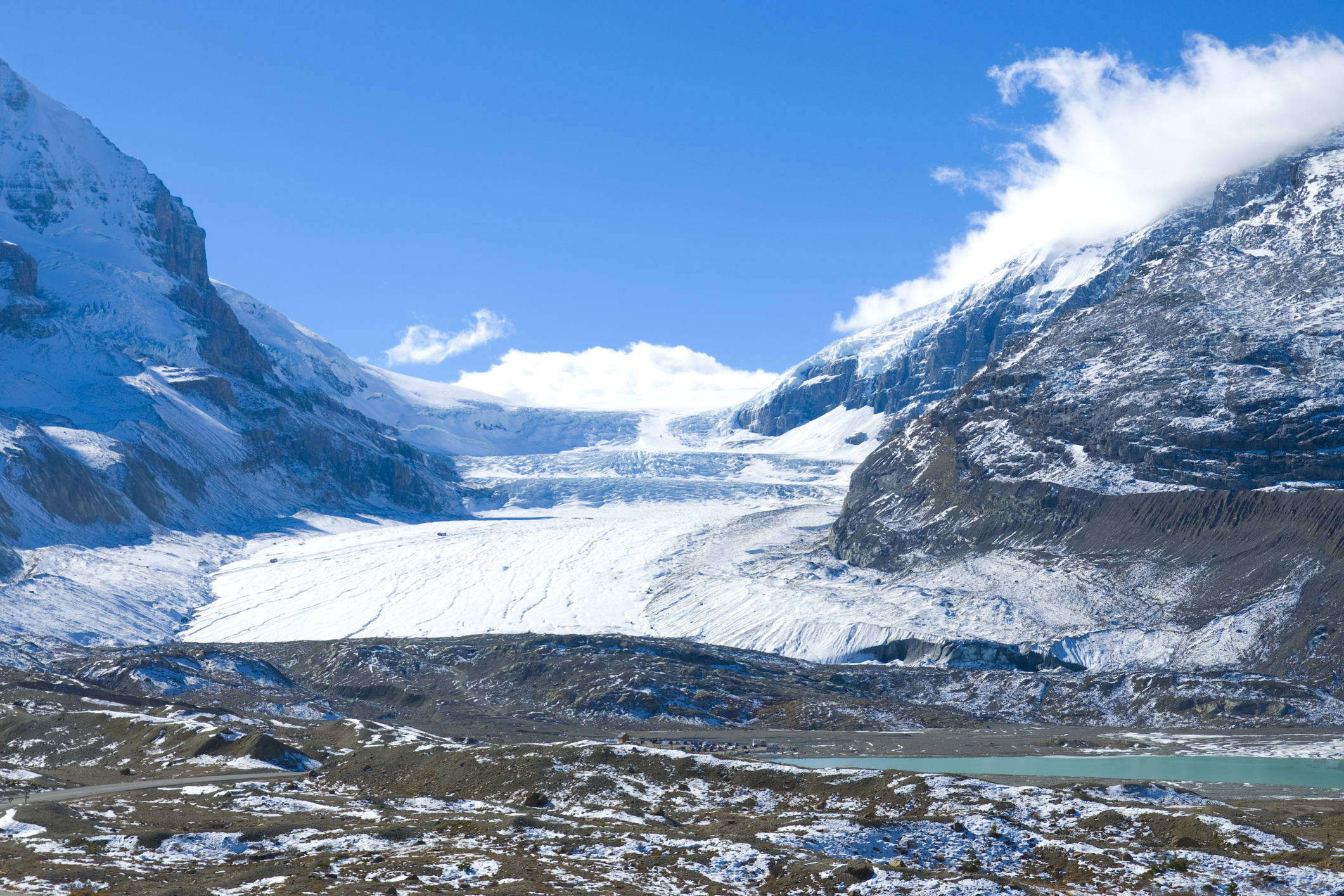 This is Jasper National Park in Canada. I'm thinking its either the location of a spy base or the setting of a stranded type survival story.
---
Healing, ice, water, blood, cloud and plant bending are all forms of water bending, with a range of skills in each.
What is your favourite aspect of being a blogger?
I've been thinking about this a lot lately, and I think my favourite thing about blogging is the reading. That sounds lame I'm sure, but being a book blogger has made me read books I normally wouldn't have picked on my own, and it's had ups and downs, but overall it has been very fun.
---
Blood bending is considered an evil form of water bending, allowing you to manipulate the blood in a person's body.
Who is your favourite book villain?
Iago, from the Shakespeare play Othello is my favourite I think. He is described as "the worst villain is the one who knows you best—the one you might even love." He is a fantastic villain and a dangerous trickster.
If you have made it this far, you have mastered the element of Water, bringing you one step closer to becoming the Avatar Blogger. Good luck to you in your training.
I am tagging:
Kat @ Kbookreviews
Amy @ Read.Dream.Live
Ren @ A Bookish Balance

I hope you all enjoyed this post, I really hope people continue with this and pursue the Avatar Blogger Award.